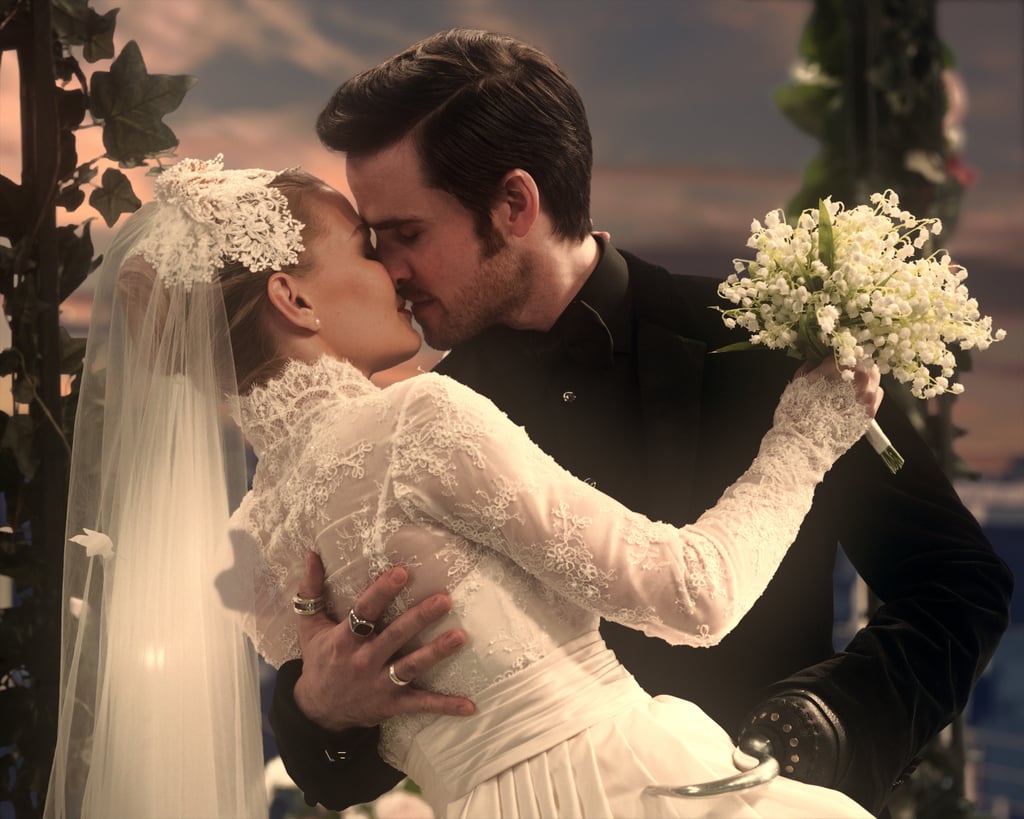 Once Upon a Time finally did a musical episode and it was sweet! Fairy tales plus a wedding plus songs is just magical.
The plot was great for a musical. Snow wished ages ago for Emma to have a chance of a happy ending and the wish made everybody sing. When the Evil Queen found a way to win, everybody forgot they ever sang, but the music stayed inside Emma's heart, until the day she needed.
The songs:
POWERFUL MAGIC (GINNIFER GOODWIN AND JOSH DALLAS):
This song could be in any princess story, the melody is very Disney and the lyrics are lovely. Both actors have beautiful voices. Loved the performance.
LOVE DOESN'T STAND A CHANCE (LANA PARRILLA):
I enjoyed the song, but didn't love. Lana gave us an angry performance as the Evil Queen and it was great, because usually the bad guys sing happily about how evil they are, but the Queen was so irritated about all the singing.
REVENGE IS GONNA BE MINE (COLIN O'DONOGHUE):
I love this one, it reminded of "Gaston" (the scene, not the song). It was so entertaining! Snow kind of rolled her eyes when she realized they were going to sing the answer. The song was fun and Colin sang it beautifully.
WICKED ALWAYS WINS (REBECCA MADER):
Not as good as "Defying Gravity", however it was a great song to show the envy and lonely side of the Wicked Witch. It captured the essence of the character.
EMMA'S THEME (JENNIFER MORRISON):
I don't know if it was the song, the scene, or both, but I got goosebumps. It was so exciting when Emma started to sing and nullify the Black Fairy's attacks!
A HAPPY BEGINNING (JENNIFER MORRISON, COLIN O'DONOGHUE AND OUAT CAST):
A perfect ending. The song started at the wedding, with the couple singing, and, then, all the cast joined. It felt like the end of a Disney movie, with everyone happy and singing. However, the Black Fairy's curse arrived, so…
As always, I wanted more songs! Nevertheless, the episode was great and, if the Black Fairy were defeated in this episode, this could be the series finale for me. It would have been perfect. That said, I have mixed feelings about the show renewal… I think OUAT can tell many different stories, but I don't see how this is going to work, if Jennifer Morrison is not coming back but Colin O'Donoghue is. I hope they don't destroy their happy ending. I also think they have already told Regina's and Rumple's stories, so I would prefer new characters.